Folks, I am extremely excited and grateful for this project.
My dad is 87 years old, mentally sharp as ever. It occurred to me the importance of preserving dad on video for future generations. Mom passed 20 years ago. Unfortunately, many of mom's grand-kids never experienced her other than in pictures.
Dad sang in gospel quartets as far back as I can remember, but never recorded. So, I wanted to get Dad singing on a recording. I approached music producer Earl (Luther B) Baker to arrange an upbeat version of the classic, "What A Friend We Have In Jesus" for Dad to record along with his five kids (me and my four younger siblings).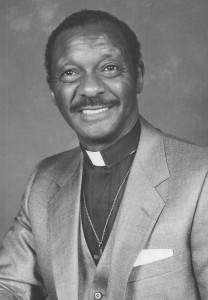 Though, I never said it out loud, I was concerned. Was it too late in Dad's life? At 87, could he still sing? Despite it being his first time recording and his age, Dad delivered a passionate soul-stirring performance in one take.
I proudly present our music video: Daddy and the Marcus Five performing "What A Friend We Have in Jesus.
Enjoy the second video: An exclusive interview with Dr Lloyd E. Marcus; a bit of family history, Dad's character and wisdom.
God bless,
Lloyd Marcus, The Unhyphenated American
LloydMarcus.com