THANK YOU! We're Over Halfway There!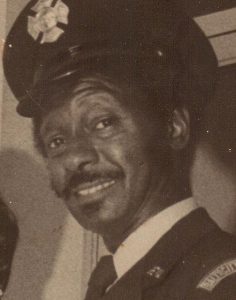 In 1952, when Dad broke the color-barrier to become a Baltimore City firefighter, our family moved out of the projects to a small black suburban community called Pumphrey. I still remember Dad's response coming home from work to learn that the projects raised our rent. Dad said, "Seventy-two dollars a month, we're movin'!"

After living in the concrete jungle of the city, Pumphrey was Disneyland for my sister Gloria and brothers Jerry and David. Our brother Allen was not born yet. We went swimming and fishing down the river a quarter of a mile away. My new buddy Charles taught me how to make a bow and arrow using branches and twigs. We played outside until suppertime.
At age 17, I graduated high school and became a student at the Maryland Institute College of Art in Baltimore. I often stayed at my Aunt Shirley's house who lived in the city.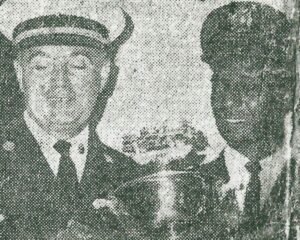 In 1972, hurricane Agnes hit Maryland with a vengeance causing $110 million in damages. When I drove Belle Grove Road which is the road into Pumphrey, I was shocked. Water covered the road. Pumphrey was a lake with the tips of a few rooftops peaking out. I feared for my family.
I learned that they were safe on the hill portion of Pumphrey. Dad and my brother David rode in a rowboat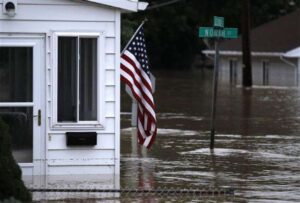 rescuing neighbors throughout the community. Dad also coordinated with the Red Cross and neighbors helping them receive their relief benefits. Young Rev Marcus, (my dad) was a hero of our community.
Dad is gone now. I am producing a full color book honoring Dad's legacy which cost $5000.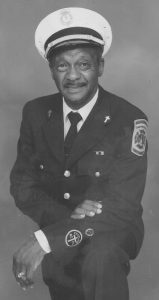 The cover is in the process of being designed by renowned Art Director/Graphic Designer Joe Ford. Thanks to your generosity, we are over halfway to our goal. Thus far you have contributed over $2700. If the balance is not raised by April 25, 2019, Kickstarter will not release any of the funds for the book to be published.
You can help at https://bit.ly/2WbzR2T
You can send a check to:
Lloyd Marcus / PO Box 283 / Paw Paw, WV 25434
No contribution is too small.
Thanks and God bless, Lloyd