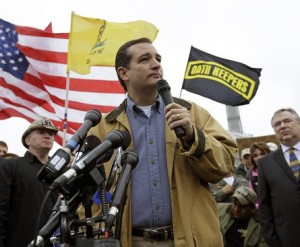 Some patriots say they will not vote for Cruz because he has alienated too many people in DC and will be unable to make deals. But wait a minute. You complained that Republicans do not stand up for We the People and make too many deals.
Well what do you think has alienated Cruz in DC? Cruz has faithfully stood up for We the People, unwilling to betray us with back room deals. You cannot have it both ways folks.
We finally have a true general and some suggest mutiny. I would rather fight side by side with our conservative version of Patton, Ted Cruz.
God bless, Lloyd Marcus, The Unhyphenated American