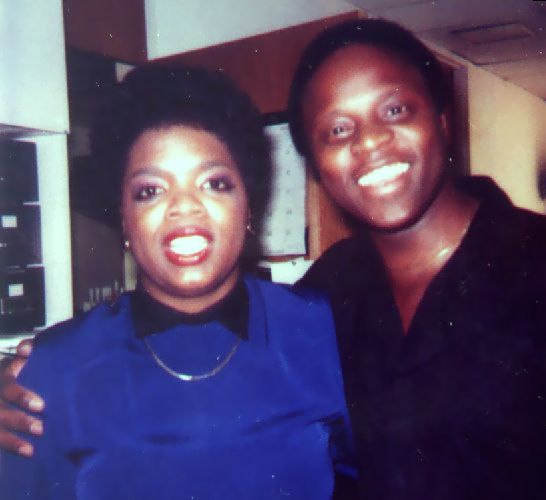 Oprah Thanks Lloyd for the "Oprah Song"
TRANSCRIPT:
Dear Lloyd,
As you probably know or maybe don't know, I am a big Diana Ross fan – when I was a little girl growing up in the ghetto with only dreams for companions – I wanted so much to be Dianna Ross or just somebody's supreme. But I want you to know had THE Diana Ross sang the "Oprah Song" – it would not have meant as much to me as having you do it. Not only was the song beautiful but – I felt it was also sincere.
I was so moved and will never ever forget it – or you.
Just as I know that it is indeed the master's Hand that keeps me from falling – and that he has layed his hands on me and that is why I am so blessed. I know Lloyd that you too have been "chosen".
You're a very special person. Your light so shines that we all can see. Thank you for your support – I know there is much joy ahead for you.
Love – Oprah