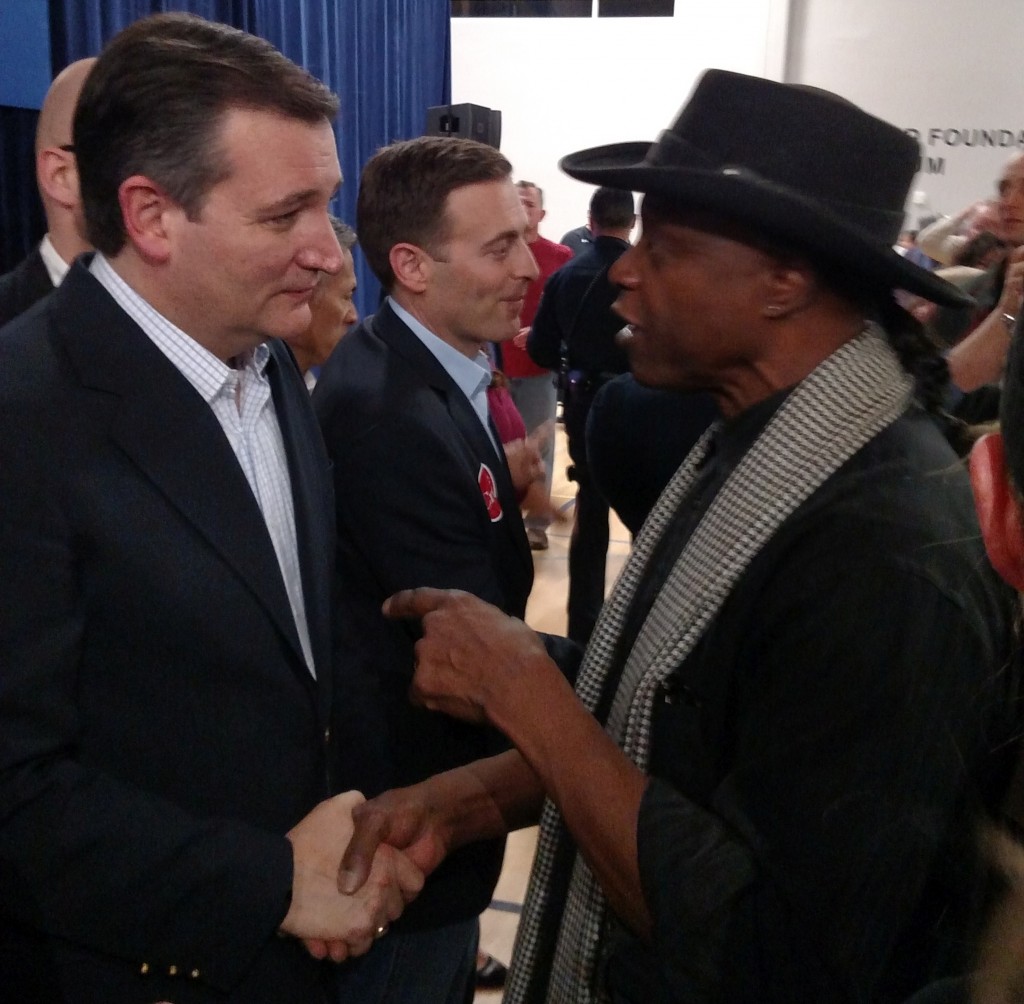 Ted Cruz was awesome last night at his rally in Reno, Nevada. The audience jumped to their feet, erupting with cheers and long applause; an enthusiastic standing ovation in response to Cruz promising that on his first day as president, he will rescind every illegal and unconstitutional action taken by Obama.
Cruz pointed out that our right to bear arms and religious liberty are up for grabs if a liberal replaces Justice Antonin Scalia on the Supreme Court. As president, Cruz's appointee will be a constitutional conservative.
Folks, our country's urgent need for Ted Cruz really hit me hard at that rally. Given the GOP's record of not saying no to Obama, rolling over for the Democrats and need to please the mainstream media, anyone other than Cruz in the WH could be the final nail in the coffin of America as founded. Very scary.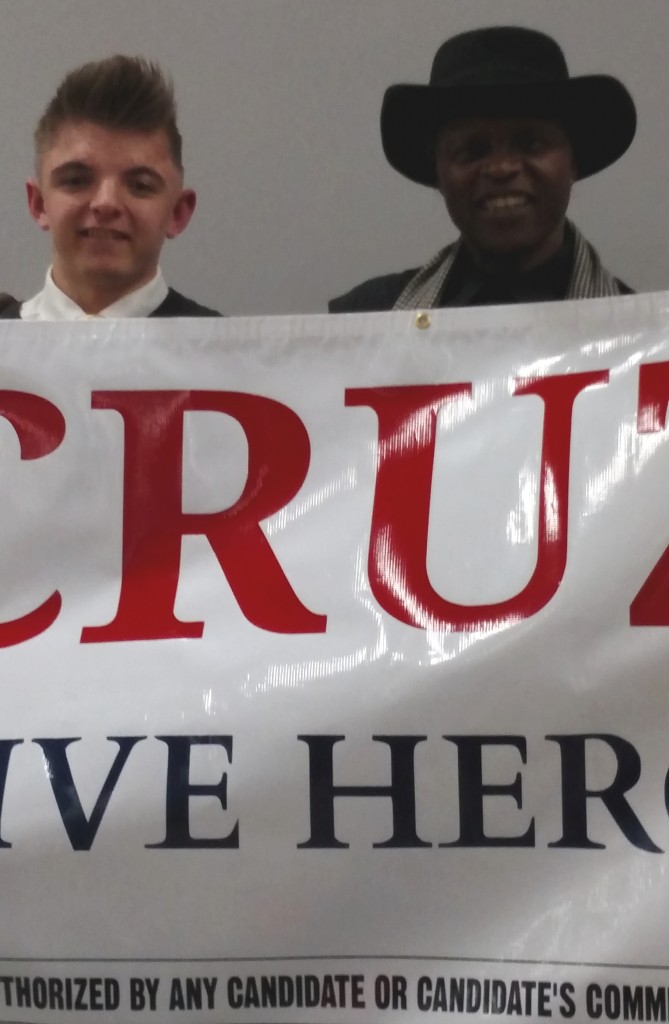 Though not reported by the media, there were several "yutes" (youths) in the crowd at Cruz's rally. Our Conservative Campaign Committee team stood up front holding our huge, "Ted Cruz: Conservative Hero" banner.
Nineteen year old Travis asked if he could help us hold the banner. Of course, we welcomed the fine bright young man. I asked Travis why he was supporting Cruz? "Religious liberty" was his reply. There were numerous young families excitedly cheering during Cruz's speech. It gave me hope folks. Not all millennials expect nor desire the government to give them everything for free.


Cruz talked about single mom's working two and three jobs and college graduates with a mountain of tuition debt with no jobs available. But Cruz's solution was not more government, his truthful common sense answer was less government. Cruz noted that two thirds of all jobs come from small businesses. Cruz vowed to repeal all outrageous government overreaching job-killing regulations on business. He will repeal Obamacare which has caused businesses to limit employees' hours to under thirty hours per week. Cruz's message was truly refreshing, uplifting and rock-solid conservative.
Outside, after the rally, my wife Mary and I were approached by two ladies who recognized me from Tea Party Express rallies. Volunteers Evelyn and Susan traveled from California to Nevada to attend Cruz rallies, wave signs and make phone calls for Cruz. That's what I am talking about folks; awesome patriots who understand what's at stake; committed to doing whatever they can.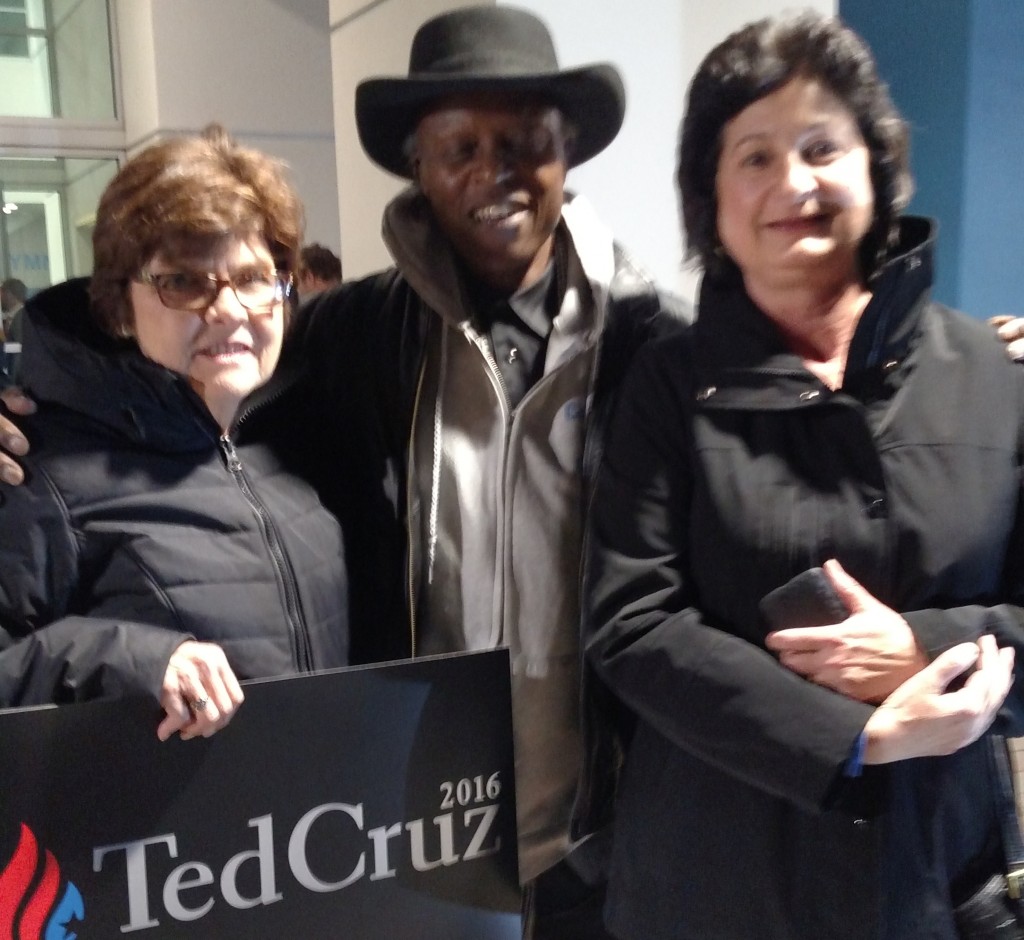 Back in my hotel room, I read an email from an idiot trashing Cruz over something frivolous. After such a spectacular night of hope, while realizing the extreme urgency of putting a trustworthy conservative in the WH, I had no patience for small mindedness or stupidity. The time for nonsense is over. The stakes are far too high. Our country is on fire; going to hell-in-a-hand-basket. Ted Cruz is the only candidate we can truly trust, controlling the hose to put out the fire.
Lloyd Marcus, The Unhyphenated American
Chairman: The Conservative Campaign Committee
LloydMarcus.com