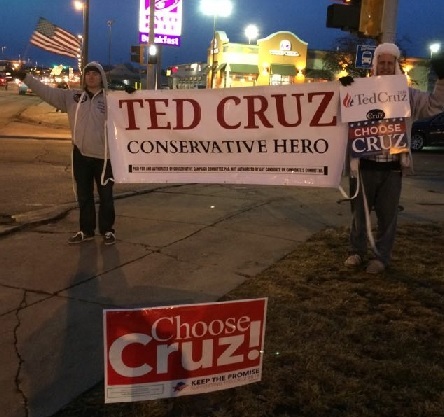 Hello Folks, It is Tuesday, the day after Ted Cruz's stunning win in Iowa. Our Conservative Campaign Committee on the ground here in Iowa are still basking in the afterglow of Cruz's victory. Not to pat ourselves on the back too much, we worked really hard folks. Joe Wierzbicki, our executive director is originally from Michigan. Wearing only a hoody while we Floridians wore multiple layers, Joe kept our CCC team waving "Ted Cruz" signs on Iowa street corners for several hours daily; not to mention all the insane hours spent working on many other initiatives to secure the win.
Candidly folks, selecting Cruz early in the primary season was risky. But, we at CCC concluded that Cruz is the best man for America. We knew that pussyfooting around would not git-r-done. I love that we never focus on making popular decisions. We focus on making wise principled choices. Okay, Okay, enough with tooting our own horn.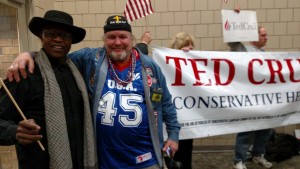 Thank you folks (grassroots) for your efforts and support; allowing us to gag you with emails. Funding is crucial to what we can do for our conservative candidates.
Mary and I are looking forward to returning home to "warm" Florida, at least for a few weeks. Iowa has been great; friendly warm, down-to-earth people. I like that.
As my late mom would say, the chef at the hotel "can mess with some cornbread". It was delicious. I also learned that Iowans have a thing for bacon. The potato salad with bacon was out of this world. Another reason I must go home is to get back on my low-carb, low-sugar diet.
Thanks again for your help. Ted Cruz wins Iowa! Praise the Lord.
Lloyd Marcus, The Unhyphenated American
Chairman: The Conservative Campaign Committee