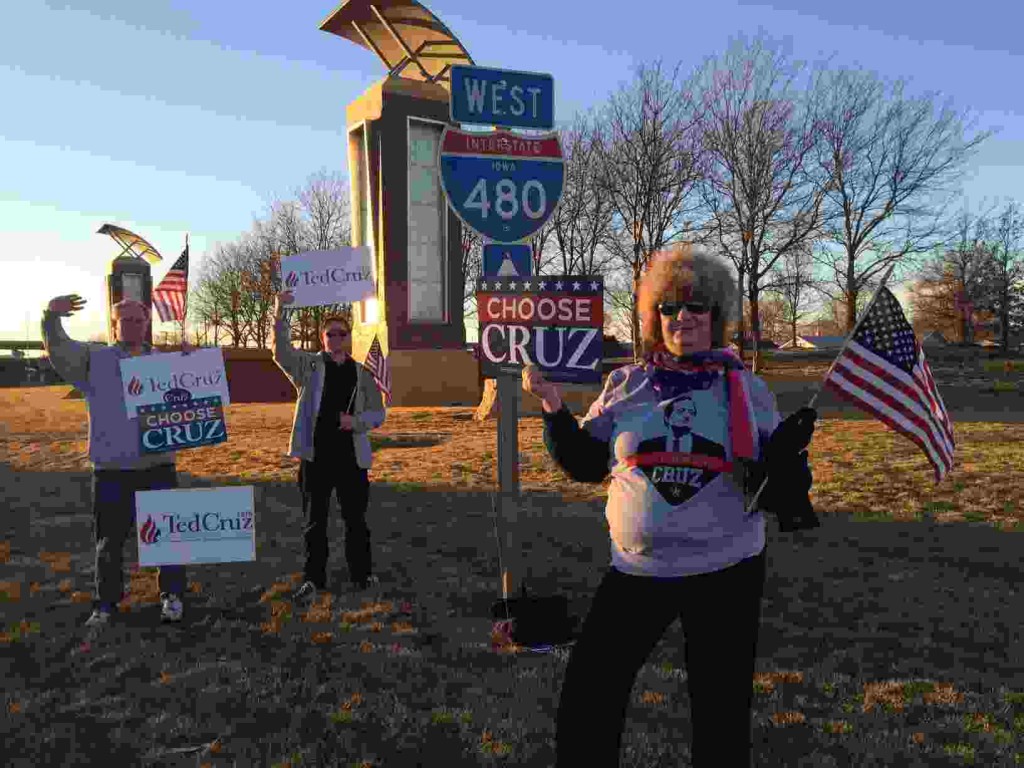 Hey Everyone, The lady in the cool Russian hat sporting a Ted Cruz t-shirt is Lulu, the queen of our phone-from-home initiative. Don't let her smile fool you. When is comes to getting people to make phone calls to get out the vote for Cruz, the woman is relentless. Just having a little fun folks. Lulu has not had to push anyone. Grassroots have passionately embraced making phones calls; coming back asking Lulu for more numbers to call. Want to help? Email Lulu: PhoneFromHome@ConservativeCampaign.org

Our Conservative Campaign Committee team waved signs again today in Council Bluffs, Iowa. Our team members are from all over the US. Lulu hails from Pahrump, Nevada. Mary and I live in central Florida.
Tonight at the hotel, I'm going to watch the Pro Bowl. Tomorrow (Monday) is the big day; the Iowa caucus. Please pray that Ted Cruz wins.
God bless, Lloyd
Lloyd Marcus, The Unhyphenated American
Chairman: The Conservative Campaign Committee
LloydMarcus.com