What a Brat!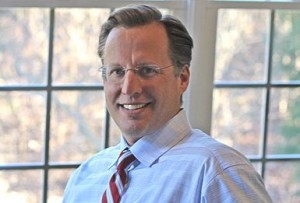 Awhile back, I watched a cell phone video of Dave Brat speaking at a town-hall meeting. I thought, I really like this guy. Conservative Campaign Committee of which I am chairman, endorsed Dave Brat. Along with tea party folks across America, we at CCC are elated and extremely encouraged by Brat's defeat of the GOP establishment's Eric Cantor.
In a recent column, I said if we remain faithful to our principles and relentless in our efforts to do whatever we can, using our gifts and talents, we will defeat those destroying our country.
Out spent in the campaign 50 to 1, Brat's victory confirms my point. Faithfulness is the key to victory! http://bit.ly/1q4pkUc
With the GOP moving further and further from conservatism, embracing more and more of the liberal Democrats agenda, the last thing they wanted was a "Brat" mucking up the works.
Thank you brother Brat for having the strength of character and faith to stand up for what you believe to be best for America. Sadly, fearless, bold and strong candidates who advocate for conservatism are increasingly rare in politicians today. We in the Tea Party have your back brother. I pray your stand will inspire other politicians on our side to grow a backbone.
What a guy! Dave is my kind of Brat!
Lloyd Marcus, Unhyphenated American
Chairman, Conservative Campaign Committee