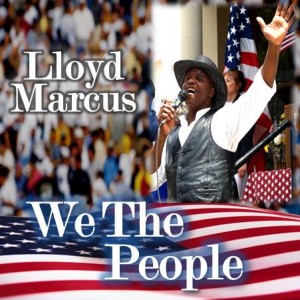 Hi Folks, Just want to give a shout out, great big, THANK YOU to ALL who helped to make the debut of my new Tea Party Unity song, WE THE PEOPLE a huge hit yesterday! No man is an island and the release could not have been successful without you. You guys ROCK!
To all the bloggers, Man, you guys are powerful! You embraced my first song, "American Tea Party Anthem" and made it a hit. Thanks for taking "WE THE PEOPLE" under your wings.
I also wish to thank the geniuses at Our Country Deserves Better PAC. Last year, I had the honor of being a part of the team on their national "Stop Obama" tour. They have a great team including brilliant strategist, Joe Wierzbicki and young internet wiz Kelly Eustis. BTW, Kelly has the coolest hair in politics.
I've been blessed with so many friends in our awesome movement. I don't want to begin naming too many names because I KNOW I will leave out someone. Again, I thank ALL of my fellow patriots from the bottom of my heart! Let's Roll Folks, we've got a country to rescue…AMERICA!
View WE THE PEOPLE: http://www.Youtube.com/LloydMarcususa