Mary and I are on a train headed to Boston for the final push to make conservative Michael Sullivan the Republican nominee for the special election to fill the U.S. Senate seat vacated by John Kerry. We (Conservative Campaign Committee) put our campaigning for Sullivan on hold for a while out of respect for the victims of the Boston marathon bombing. The primary is April 30th.
Having prosecuted Richard Reid the infamous shoe-bomber when he was U.S. States Attorney, Michael Sullivan has been the Fox News channel's go-to-guy for how best to deal with Dzhokar Tsarnaev, suspected Boston marathon bomber.
Unbelievably, national security, protecting the American people and justice for the victims of the Boston bombing have taken a back seat to not offending Muslims and discrediting Obama's claim that there is no war on terror. The Obama administration and the MSM approach every issue from a mindset of how can we make Obama look good. Thus, everything is about Obama, mmm-mmm-mmm. Consequently, under Obama's reign, we, the American people, are not safe.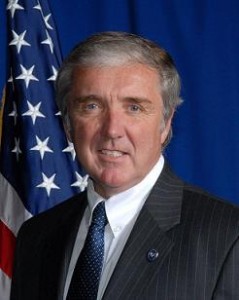 We need adults in Washington, men and women of character who will put the best interest of the American people above all else. Michael Sullivan fills the bill. There is a serious vacuum of character in our government. Massachusetts voters say Sullivan is a proven and tested leader with integrity.
In short, we need political heroes folks. With enemies attacking "soft-targets" across America – sporting events, transportation and etc, we do not need more political correctness and people consumed with not offending our attackers and spinning to make Obama look good.
We need all-American meat and potatoes leaders with character, backbone and a commitment to protect and defend the American people and punish — yes, I said punish, the bad guys. Again, I say, America needs conservative Republican Michael Sullivan in the U.S. Senate.
Lloyd Marcus, Proud Unhyphenated American
Chairman, Conservative Campaign Committee
LloydMarcus.com