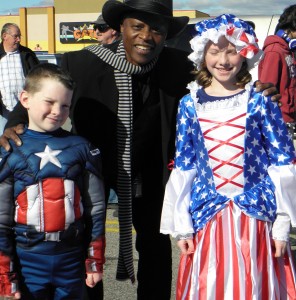 Monday, November 5th, our Rebuild America Defeat Obama bus tour team performed the last of thirty-something rallies in Michigan to win 16 electoral votes. It was quite an emotional grand finale of our six week tour, of which a month was spent in Michigan.
An incredible caravan of patriots evolved across the state purchasing their own gas, lodging and even campaign signs to give away. I wish to give a shout out, naming just a few: Norm Hughes, Steve Mobley, Trucker Randy, Dr Cal and his wife Linda. Wow, what great Americans!
We spent Monday night in a Michigan hotel.
Today is Tuesday, election day. Upon awakening around 8am and turning on the TV, Obama minions which includes the mainstream media are flooding the airways attempting to discourage Romney voters. Do not fall for it. Brother and sister patriots, your mission is to get yourself and as many folks as possible to the polls. We MUST vote this evil, racist and divisive administration out of our White House!
Barack Obama's reign of terror on our economy and who we are as a nation is over. But we can not take anything for granted. The Democrats are going to cheat via every creative scheme imaginable. Thus, we MUST simply overwhelm them with votes for Romney/Ryan.
Happy Election Day folks. Today, we will begin restoring God, morals, values and freedom back into our country.
Now, let's git-r-done! God bless America.
Lloyd Marcus, Proud Unhyphenated American
Rebuild America Defeat Obama Tour
LloydMarcus.com