A new weekly feature from Lloyd Marcus…
Lloyd's Life Lessons: Forgive!
I have learned that forgiveness is extremely important. In my youth, I was care giver for an elderly neighbor dying of Cancer. On his death bed, he uttered, "I have forgiven my brother".
The night before my mom died, she phoned a relative and forgave her ending a 40 year grudge. Apparently, God's children are lead to forgave before leaving this world.
Sometimes forgiveness can be impossible in our own strength and requires divine help.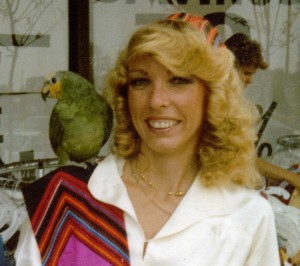 Years ago, a couple were house sitting for us while Mary and I were out of town. Mary owned and loved an expensive Blue Fronted Amazon parrot. Mary trained the bird to sit on her shoulder. She took it to fairs and festivals; always a crowd-pleaser.
Before leaving town, Mary specifically instructed our house sitters not to take her parrot outside.
Upon returning home, we saw all our neighbors outside looking up into the trees. Elke, the wife half of our house sitting couple had taken Mary's parrot outside to show-off. Mary's beloved bird was gone; it flew away.
Heartbroken, angry and devastated, Mary hated Elke. Forgiveness was impossible.
While as a Christian Mary knew she had to forgive Elke and despite much praying about it, Mary simply could not forgive her.
We attended a church service in which the speaker spoke on the importance of forgiveness. The speaker prayed with Mary and the miracle happened. Mary forgave Elke. Praise God!
Forgiveness does not mean you keep unpleasant people in your life. Some people are best loved from a far. I am careful about who I allow in my life, surrounding myself with people who celebrate me rather than simply tolerate me.
However, I will not allow the poison of holding a grudge against anyone to infect my soul.
Lloyd Marcus, Proud Unhyphenated American