A new weekly feature from Lloyd Marcus…
Mary's mom and dad who raised her are loving in-laws. Despite years of marriage, Mary's "birth" mother still refuses to meet me or acknowledge our marriage because I am black. Her mother, Easter Pansy, is Mary's grandmother.
A few years ago, Mary and I flew up to Baltimore from Florida to visit family. Mary wanted to visit her 93 year old grandmother. Easter Pansy was still living on her own with Davey, her 50 year old Down Syndrome son. We attribute the necessity for Easter Pansy to care for Davey to be the secret to her unique youthful energy.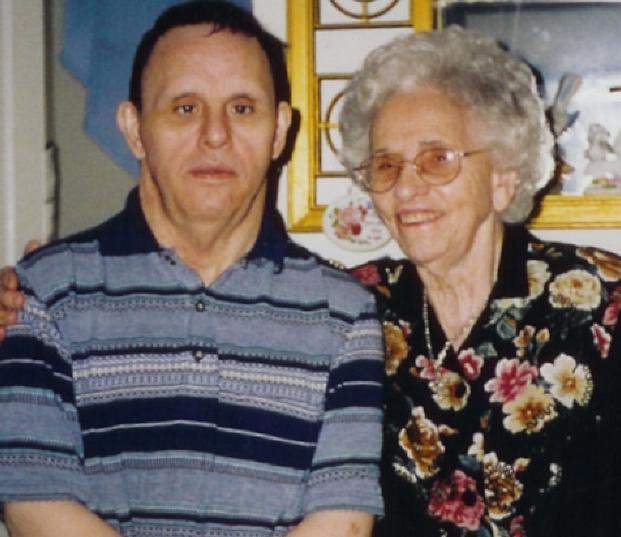 Mary wanted me to meet "the great Easter Pansy" her beloved destine to be a centenarian grandmother. But given that her daughter, my wife's birth mom, was a racist and Easter Pansy's old age, I thought it best not to make waves.
I explained to my wife, "This woman is from a era when interracial dating was considered shocking and shameful. I'll just drop you off for your visit and you can call me when you are ready to leave." Though she disagreed and was disappointed, Mary complied.
Mary said when Easter Pansy opened her front door, she asked, "Where is your husband?" "He dropped me off," she replied. Mary said Easter Pansy ran outside, amazingly swift for a 93 year old, to the curb to catch me. I was gone. Easter Pansy told Mary, "You tell that young man he is always welcome in my home and I love him."
Wow! An elderly white woman whom I never met said she loved me. I learned that you can not make assumptions about who or what a person is based on age or geography. In Easter Pansy's youth, black men were killed for even looking at white women. So, I assumed Easter Pansy's granddaughter marrying a black man would be too much for her. I was wrong. I wonder if you could argue that my assumption was even a bit racist?

When I finally met Easter Pansy, she gave me a great big hug. Obviously, nobody told her what to think or do. Even at 93, she was a radiant, strong, feisty and independent woman of character; an awesome human being.
Easter Pansy served Davey, Mary and I her homemade apple pie. It was delicious.
Lloyd Marcus, Proud Unhyphenated American