Monday, December 10th, 2012
My Fellow Patriots,
I am extremely excited about the 2013 American Pride Calendar. To restore America, we must educate our families, friends and associates to the price paid for freedom and rich history of America neglected or falsified by our educational system.
The 2013 American Pride Calendar is a beautifully and brilliantly crafted interactive tool to entertain, educate and inspire. This calendar is a prefect way to begin getting America back on track.
Lloyd Marcus, Proud Unhyphenated American
LloydMarcus.com
Click here to Purchase your American Pride 2013 Calendar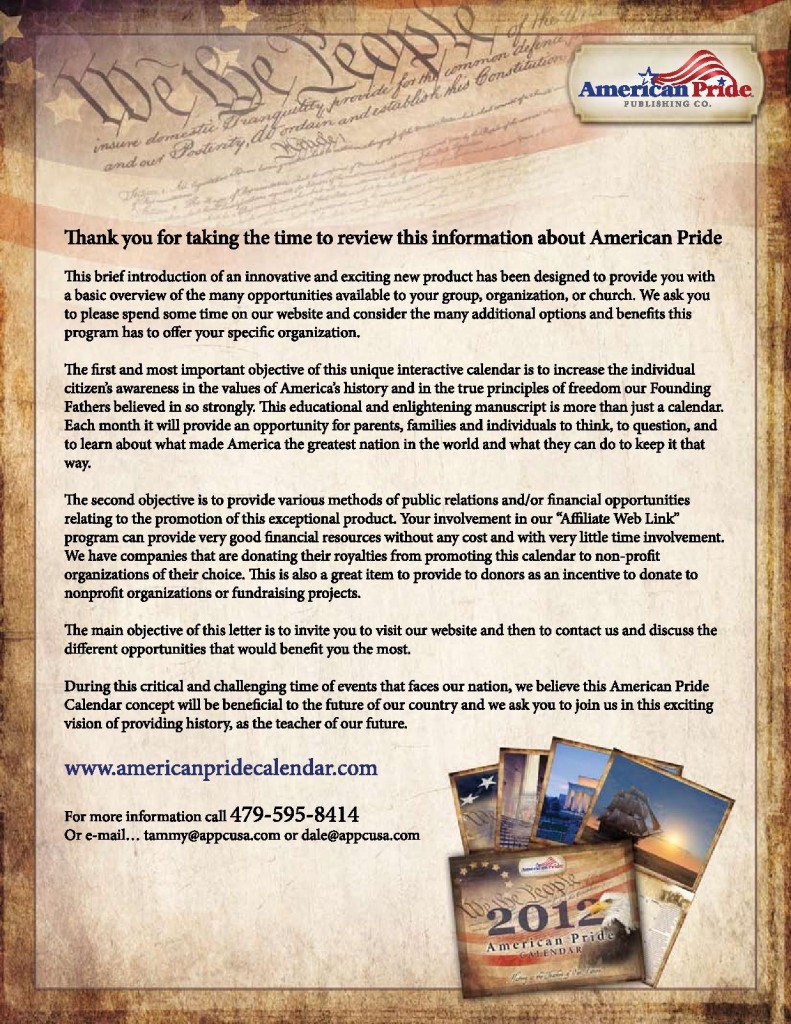 Click here to Purchase your American Pride 2013 Calendar